HAPPY HOWIE'S 6" BEEF JERKY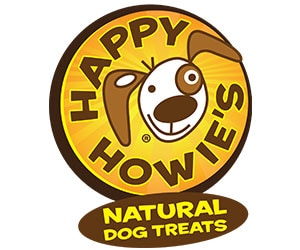 Made from real beef, rice flour, and garlic. Can be easily divided into smaller pieces. All Happy Howie's All-Natural Dog Treats are corn, wheat, soy, and gluten free! No artificial colors, flavors, or preservatives.
Made in the USA.
These slow-cooked premium 6″ Beef Jerky treats are made with gluten-free rice flour and 100% all-natural beef. Thinner than our Woof Stix and Burgers but with the same great qualities, our jerky treats are an excellent way to reward your dog.