NATURVET TEAR STAIN DOG & CAT SOFT CHEWS, 70 COUNT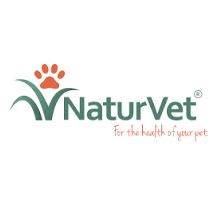 Description
Tear Stain Supplement Soft Chews help support your pet's immune system, lubricate mucous membranes and are extremely palatable. They contain natural active ingredients and help eliminate unsightly tear stains.
Key Benefits
Helps eliminate unsightly tear stains from the inside out
Helps support the immune system and lubricates mucous membranes to help with tear stains
Contains Eyebright to support healthy and beautiful eyes
Includes Marshmallow Root to lubricate mucous membranes
Tylosin-free formula
Additional Details
HAZARDS TO ANIMALS: Safe use in pregnant animals or animals intended for breeding has not been proven. Absorption of drugs taken simultaneously may be delayed. If animal's condition worsens or does not improve, stop product administration and consult your veterinarian. WARNING: For animal use only. Keep out of the reach of children and animals. In case of accidental overdose, contact a health professional immediately. Due to the tasty nature of our products, do not leave package unattended around pets.
Nutritional Info
Ingredients
Active Ingredients: (Per 1 Soft Chew) Cranberry Extract 105 mg, Oregon Grape Root 34 mg, Vitamin C (Calcium Ascorbate) 34 mg, Colostrum Powder 25 mg, Marshmallow Root 23 mg, Linolenic Acid Omega-3 (Flaxseed) 10 mg, Lutein 2.5 mg, Linoleic Acid Omega-6 (Flaxseed) 2.4 mg.
Inactive Ingredients: Brewer's Yeast, Citric Acid, Fish Oil, Flaxseed Meal, Glycerin, Lecithin, Natural Flavoring, Oat Groats, Rice Bran, Rice Flour, Rosemary, Sorbic Acid and Vegetable Oil.